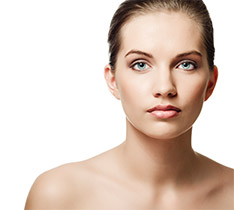 Forever Young BBL can help you look years younger by erasing signs of aging. The treatment rejuvenates skin and delays skin aging.
Sound like something worth trying? During this month, Naples and MedSpa offers buy one get one half off on Forever Young treatments.
Forever Young BBL (broadband light) is an innovative technology that uniquely delivers light therapy targeting the signs of aging and sun damage and effectively provides a more refreshed, rejuvenated and youthful appearance.
Scientific evidence demonstrates regular maintenance treatments using Forever Young BBL functionally rejuvenate skin and delay skin aging.
Your technician customizes the treatment to match your skin type and desired results. It is ideal for reducing age spots along with many other types of skin conditions and blemishes on the face, hands, neck, chest, shoulders, and back.
Skin issues like acne, redness, and hyperpigmentation start below the skin's surface, which makes topical products less effective. Reaching the source of the problem requires an advanced treatment like the Sciton Forever Young BBL (broadband light).
Forever Young Treatment Process
The light energy delivered by the BBL will gently heat the upper layers of your skin. It targets damaged cells in the skin, jumpstarting the body's natural healing process.
When this occurs, pigmented damage such as sun spots and freckles rise to the surface of the skin and naturally flake off. The heat also stimulates your skin cells to regenerate new collagen, leading to increased skin firmness.
In addition, the photothermal energy will reduce unwanted melanin that produces pigmented lesions and eliminate fine vessels that cause redness.
This process restores your skin to its natural beauty, making it smoother and vibrant while ensuring you look younger.
Forever Young therapy is completely non-invasive and so gentle that there is virtually no recovery time after treatments. You will be able to resume your normal activities right away.
Generally, between one and three treatments are necessary to achieve the best results, depending on what skin problem needs treatment. May is an ideal time to try this treatment, while we are offering buy one get one half off for the Forever Young treatment.
To learn more about how Forever Young BBL treatment can benefit you, request a free skincare consultation at 239-228-7491. We have offices in Naples (898 5th Avenue South, Suite 204) and Bonita Springs (24850 S Tamiami Trl Suite # 4).